GENEO Capital Entrepreneur supports the development of Neftys Pharma alongside UI Investissement and Crédit Agricole Centre France to accelerate the consolidation of the European market for the distribution of veterinary products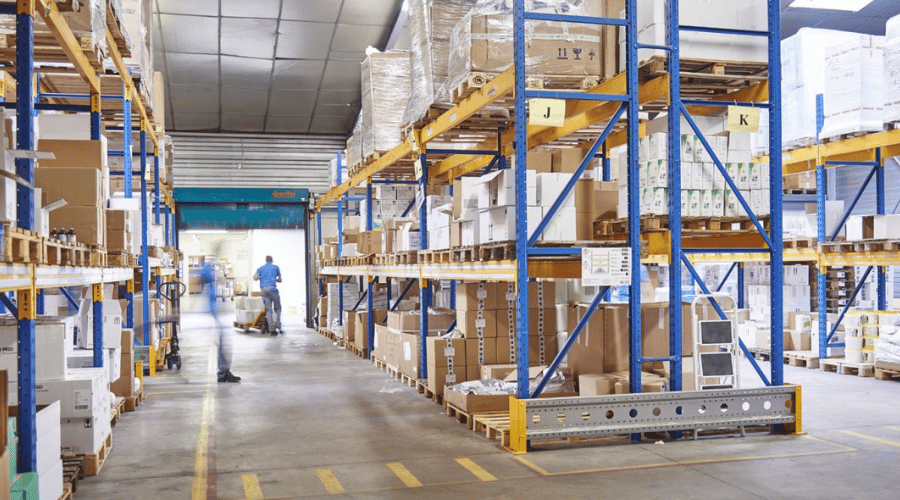 PRESS RELEASE
Paris, France, 21 June 2022,
GENEO Capital Entrepreneur, UI Investissement and Crédit Agricole Centre France are joining forces to support the very strong development of Neftys Pharma. This investment marks the opening of a new phase in the group's growth by giving it the means to lead the consolidation of the European market.
The group, which expects to achieve sales of more than €300 million in 2022, aims to strengthen its position as a key player in the sector in Europe by pursuing its consolidation strategy. The €30 million capital increase led by UI Investissement - together with GENEO Capital Entrepreneur and Crédit Agricole Centre France - coupled with structured financing of more than €52 million obtained in April 2022 from the group's historical bankers, will materialise this ambition by enabling the group to seize external growth opportunities. Neftys Pharma also intends to continue its development on the African continent.
Diego Mignot, CEO of Alliando, President of Neftys Pharma: " I am delighted to welcome new investors to Neftys Pharma's capital, which will enable me to structure the group, build loyalty and attract new talent, and above all seize acquisition opportunities in a highly fragmented European market. I was attracted by the UI Investissement team, which is recognised for its expertise in healthcare and its benevolence towards managers, and by GENEO Capital Entrepreneur, which specialises in assisting small and medium-sized companies, particularly in their international development and in CSR. Crédit Agricole is a long-standing partner and has always supported us in our various development projects. Our project is ambitious, as we want to double in size within 5 years and become a European player to support our partners in their various markets.
François Picarle, Managing Partner at GENEO Capital Entrepreneur: " The team led by Diego with the support of Jacques Mignot and Bruno Le Bosser is dynamic and visionary. We are delighted to support Diego and his management team in the next stages of development of this fine ETI, particularly in terms of its positive impact.
Created in 1987 within the OCP Group, Neftys Pharma is a wholesale distributor specialising in the distribution of veterinary products to health and animal welfare professionals. Formerly Veto Santé, the Group became independent in 1997 during an MBO carried out by Jacques Mignot and has developed strongly in France (No. 3 in the sector) and then internationally under the impetus of his son Diego Mignot, who arrived in 2013 to gradually take over the management.
Neftys Pharma is today a one-stop-shop capable of managing the supply, storage and distribution of veterinary medical products (vaccines, medicines) and non-medical products (food, food supplements, hygiene products). The company positions itself as an intermediary between veterinary pharmaceutical laboratories and manufacturers of non-medical products and retailers (veterinary clinics, animal breeders, specialist shops and pharmacies). The group also provides stockist, sales promotion and laboratory services.
Accelerate organic and external growth
Neftys Pharma operates in a European market for veterinary products estimated at €24 billion in 2020. It is driven by an increase in the number of pets and livestock per capita (for consumption), as well as an increase in spending per animal and the development of mutual insurance for animals.
The Group wishes to provide itself with the means for organic growth through diversification into new products distributed to new customers and new markets (e-commerce, GSS, etc.). At the same time, Neftys Pharma wishes to pursue its external growth strategy with the completion of 9 acquisitions over the last 24 months and to continue to be one of the only consolidation platforms in the European market capable of carrying out a buy and build strategy.
Stakeholders in the operation 
Company side :
-Company: Neftys Pharma (Diego Mignot, Elisabeth Siachoua)
-Financial advisor: Financière de Courcelles (Michaël Petit, Jacques Schwab, Nikita Picard)
-Legal counsel: Gide (Axelle Toulemonde, Clara Abidri)
-Management Package: Mayer Brown (Laurent Borey, Paul de Préval, Pauline Barbier)
-Financial due diligence: Alvarez & Marsal (Donatien Chenu, Julien Szaleniec, Clément Allouard, Mohamed Benkirane)
Investor side :
-Investors: UI Investissement (Olivier Jarrousse, Thomas Schmidt, Louis Champion, Matthieu Le Campion); GENEO Capital Entrepreneur (François Picarle, Louis Charrier); Crédit Agricole Centre France (Xavier Deyra, Laure Julien)
-Legal counsel: De Pardieu Brocas Maffei (Jeanne Rochmann, Magali Masson, Clodoald de Rincquesen, Perinne Piat, Pierre-Alexandre Pujol, Priscilla Van Den Perre, Sarah Dirani); Sekri Valentin Zerrouk (Pierre-Emmanuel Chevalier, Natacha Baratier, Chloé Metivier)
-Financial due diligence: PwC (Benoit Cambournac, Sophie Brunot, Medhi Chafai); Grant Thornton (Françoise Mechin, Alain-Régis Grail, Pierre Aubrun)
-Advisory banker: Etxe Finance (Luc Demarre)
Debt : LCL (Sylvain Delomier, Benoît Astier, Vincent Casse, Guillaume Moreau); Crédit Agricole Centre France (Vincent Becquevort, Romain Filhon, Jean-Philippe Garetier)
Press contact:
Otto Agency/ Géraldine Otto
gotto@agenceotto.com
Tel : 06 18 43 86 22