GENEO Capital Entrepreneur becomes the new reference shareholder of the Zurflüh-Feller Group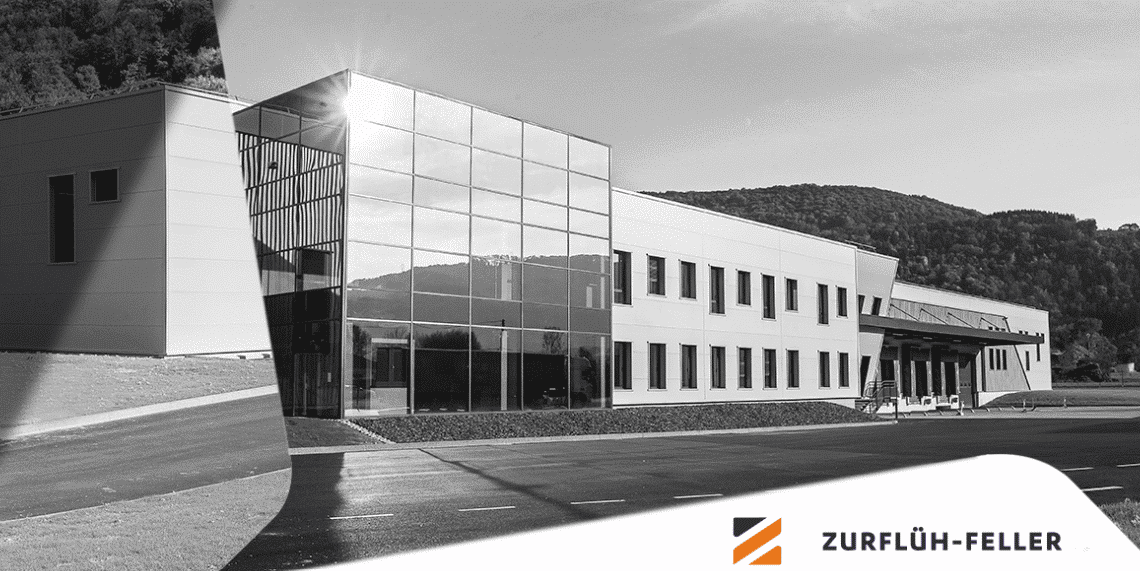 PRESS RELEASE
21/06/2022
Paris, June 21, 2022 - The Zurflüh-Feller Group, the French leader and a major player in Europe in the manufacture of components for roller shutters, is leaving the fold of the industrial holding company Edify to welcome a pool of evergreen investors led by GENEO Capital Entrepreneur alongside the management team headed by Thierry Jeanmart. This transaction is part of a long-term positive impact investment approach.
Located since 1920 in Autechaux-Roide (Burgundy-Franche-Comté), the Group Zurflüh-Feller specialises in the design, manufacture and distribution of technical components and accessories for roller shutters and metal curtains. It has around 500 employees spread over the Group's 3 French sites - 2 in the Doubs, the Group's historic stronghold, and 1 in Marseille - as well as a production site in Germany (Frankfurt) and a sales agency in Romania.
An innovative French group with an international outlook
The group's catalogue contains more than 15,000 references due to the great diversity of existing roller shutters (installation constraints, design, regulatory context, motorisation rate and cultural specificity per country). Zurflüh-Feller is recognised as a a reference brand in its market, as demonstrated by its patented systems The company is recognised as a leader in its field. At the same time, almost 40% of production is devoted to the manufacture of custom-made shutters to meet the specific needs of major customers.
With its focus on innovation, the group has distinguished itself in its market by its ability to design intelligent systems for openings and closures in the home, rather than a multitude of independent components. The Zurflüh-Feller Group has an R&D team of over 20 people and a portfolio of 70 active patents (5 to 6 new applications filed each year).
In recent years, the Zurflüh-Feller Group has experienced a strong growth in its business. strong development of its historical activity of designing, manufacturing and distributing roller shutter components, amplified by the realisation of 2 structuring operations :
-Diversification of the offer in a complementary business with the acquisition in 2015 of ProfilmarProfilmar Eckermann GmbH, a French company (Marseille) specialising in metal curtain components for a variety of customers (industrial and logistics sites, commercial buildings, retail outlets);
-An acceleration of the expansion in Europe, with the acquisition in 2017 of the German manufacturer Eckermann GmbH (Frankfurt), a competitor of Zurflüh-Feller on the other side of the Rhine, but with an offer adapted to the specificities of the Central European markets (Germany, Austria, Switzerland, Hungary). This acquisition enabled the group to increase its market share in Germany, and it is now the number 2 in its sector.
This strategy has enabled the Group to establish its international influence and to experience significant growth in turnover, having passed the 90 million 90 million in 2021, of which nearly a third will be generated internationally (more than 50 countries covered by exports).
An investment to pursue a winning strategy
The group of investors, led by GENEO Capital Entrepreneur and including BNP Paribas Développement, Société Générale Capital Partenaires (SGCP), CARVEST and IDIA Capital Investissement, is taking over all the shares sold by the outgoing majority shareholder. The transaction sees the withdrawal of the industrial holding company Edify, the majority shareholder after ten years of supporting the group. The pool led by GENEO joins the current management team led by Thierry Jeanmart in order to support the Zurflüh-Feller group in the next stages of development of this industrial leader in Europe. This investment will thus be in line with the group's current strategy, encouraging the entrepreneurial approach of Thierry Jeanmart and his team, while structuring the group's positive impact approach.
Indeed, the design of quality roller shutters is a response to several social challenges: ensuring the safety of people in their homes (secure closure, easy opening in the event of evacuation, etc.) and helping to reduce the energy consumption of buildings, both in renovation and new construction.
Finally, the Zurflüh-Feller Group wishes to assert itself as a responsible company, whether through its position as a leading employer in the Franche-Comté region, or more generally in its industry in France. In this respect, the new shareholders are perfectly aligned with the management's ambition to maintain at least the number of employees in France and Germany, and even to develop them.
"The know-how of the Zurflüh-Feller group's teams, as well as the seriousness, long-term vision and team spirit fostered by its management, offer the company excellent growth prospects for the years to come," emphasises Marc Dupuy. Fanny Letier, co-founder of GENEO Capital Entrepreneur. "Our goal is to provide the group with the means to continue to diversify its products, support its capacity for innovation and pursue its development in Europe. We are committed to our DNA as impact investors, and will also be keen to help the company develop its CSR policy and its positive impact. We are very pleased to be supported by investors who share our values and vision: BNP Développement, SGCP, Carvest and IDIA Capital Investissement and we are delighted to be able to support the development strategy led by Thierry Jeanmart through a shared growth plan", adds Marc Dupuy, Managing Partner GENEO Capital Entrepreneur.
After 14 years of excellent support from the Somfy Group and then EDIFY, we are delighted to have found a new shareholder who has confidence in us, shares our beliefs and supports our strategy," says Thierry Jeanmart. GENEO a new shareholder who trusts us, shares our convictions and supports the strategy we have implemented," says a delighted Thierry Jeanmart, Chairman and CEO of Zurflüh-Feller Group. "We are also delighted to share many common values with GENEO We are also delighted to share a number of common values with the company: a passion for entrepreneurship, a taste for innovation, as well as the desire to build a long-term adventure that will allow everyone to grow under the best possible conditions.
About the Zurflüh-Feller Group
Zurflüh-Feller has been designing, developing and manufacturing systems and solutions for the external closure of buildings since 1920. Today, the Zurflüh-Feller Group is the French market leader for roller shutter components.
With its industrial know-how and broad product portfolio (more than 15,000 references available, of which 5,000 are sold), the group has built up a portfolio of more than 800 European customers and relationships throughout its value chain (roller shutter and opening/closing manufacturers, installers, joinery groups, among others).
The group has several locations in France and abroad: its headquarters are located in Noirefontaine (Burgundy-Franche Comté), not far from its historic site in Autechaux-Roide, which has been in operation for more than a hundred years. The group is also present in Marseille, Frankfurt and Romania.
For more information: www.zurfluh-feller.fr
About the management company GENEO Capital Entrepreneur
GENEO Capital Entrepreneur's raison d'être is to make positive finance available to the real economy.
Designed to reveal the potential for value creation, job creation and impact of SMEs and SMIs, GENEO Capital Entrepreneur has nearly 600 million. It manages the evergreen investment company GENEO Capital, which has a 99-year lifespan and is majority-owned by families and entrepreneurs. GENEO thus provides tailor-made capital, which adapts to the pace of each company and provides responsiveness and flexibility. Its resources increase regularly as GENEO and the companies it invests develop.
As a business partner, GENEO mobilises to provide support for the execution of structuring, growth and transformation projects thanks to its teams, but also its specialised "business partners" (external growth, positive impact, digital and innovation). It also has a platform of more than 140 independent experts and a Community of nearly 200 families and entrepreneurs, offering a sharing of experience and a business network unheard of in France. The terms of this operational support are adapted to the specific needs of each company and formalised jointly by the GENEO team, the management team and the other shareholders of the company in a "Growth Book".
Passionate about those who make, create and want to move the lines, the only ambition of the GENEO team is to bring the ambition of each entrepreneur to the top.
At GENEO, when we invest, we invest!
For more information: www.geneocapitalentrepreneur.com
https://twitter.com/GeneoCapital
https://www.linkedin.com/company/geneo-capital-entrepreneur
https://www.youtube.com/channel/UChZh_aqfqG-v9ANGWlLY2Tw
About BNP Paribas Développement
BNP Paribas Développement, an autonomous subsidiary of the international banking group BNP Paribas, is a limited company that has been investing its own funds directly as a minority shareholder for more than 30 years to support the development of successful SMEs and SMIs and to ensure their long-term survival by facilitating their transfer. In addition to the financial resources made available to the company to ensure stable resources, BNP Paribas Développement's vocation is to support the management team over the long term in the realisation of its medium-term strategic projects. Our minority position ensures that our partners have appropriate governance without interference in day-to-day management, while benefiting from the strength of a recognised group and the experience of a partner with a portfolio of over 400 diversified holdings.
About Société Générale Capital Partenaires
For more than 30 years, Société Générale Capital Partenaires (SGCP) has been supporting the management shareholders of SMEs and SMIs in a development and proximity approach. SGCP takes minority stakes in the capital of companies, for amounts ranging from €1 million to €35 million in various contexts: development through external or organic growth, takeover or transfer of capital, reorganisation of shareholding, optimisation of financial structure. Each year, SGCP's teams, based in Paris, Lille, Strasbourg, Lyon, Marseille, Bordeaux and Rennes, invest more than €100 million in some fifteen transactions, confirming their lasting commitment to the financing of companies and the economy.
For more information: https: //capitalpartenaires.societegenerale.com
About Crédit Agricole Régions Investissement
Crédit Agricole Régions Investissement (Carvest) is a joint subsidiary of 11 Crédit Agricole Group Regional Banks, including Crédit Agricole Franche Comté. A responsible and committed minority investor, Crédit Agricole Régions Investissement is a long-term partner that currently manages €300m in nearly 150 regional holdings.
Crédit Agricole Régions Investissement has a team of 25 employees based in Lyon, Reims, Dijon, Orléans and Strasbourg. These privileged contacts support the shareholder managers in regular discussions on the definition of strategic objectives and the financial and human resources to be deployed.
Our interventions are part of medium-term support projects aiming to develop a common asset alongside the managers, giving priority to the sustainability of companies and jobs in the regions, rather than to financial cycles that may be constrained by exogenous factors.
About IDIA Capital Investissement
IDIA Capital Investissement brings together the Crédit Agricole Group's national minority private equity activities, supporting SMEs in all sectors of activity, with recognised expertise in the agri-food, wine and energy transition sectors. IDIA Capital Investissement also manages the Crédit Agricole Group's land and forestry groups and monitors Crédit Agricole S.A.'s investments in specific funds.
The total funds managed by IDIA Capital Investissement (through the CARD, CA Grands Crus, Grands Crus Investissements, CA Transitions, LCL Croissance vehicles, etc.) amount to €2 billion. The target investment is between €1 and €50 million.
IDIA is a Portfolio Management Company approved by the AMF under number GP-15000010
For more information: www.ca-idia.com
Press contact:
Otto Agency :
Géraldine Otto
gotto@agenceotto.com
Tel : 06 18 43 86 22