The Piscines Magiline group is reorganising its capital around its manager, with the support of GENEO Capital Entrepreneur and Bpifrance.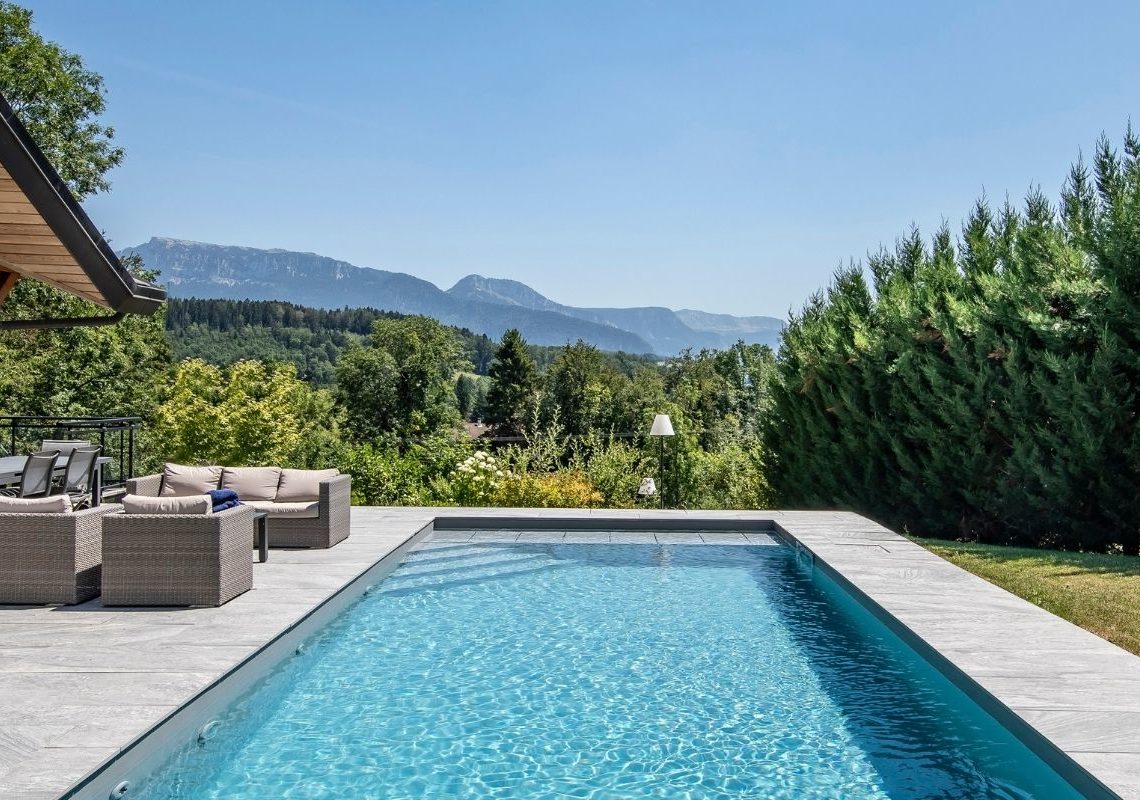 The Piscines Magiline group is reorganizing its capital around its manager, Mr. Hervé Ricard, who becomes the majority shareholder, the members of its management committee, the investment company GENEO Capital Entrepreneur, a new entrant, and Bpifrance, already a shareholder since 2016.
This operation allows the company to pursue its development project with a real medium-term vision, based on innovation and social responsibility.  
The strategy of Hervé Ricard and his team, supported by GENEO Capital Entrepreneur and Bpifrance, is to pursue Piscines Magiline's policy of innovation, differentiation and service while accelerating the development of its business.
With the support of its historical shareholders, UI Investissement (via Irpac since 2007), Bpifrance, ESFIN and BTP Capital (since 2016), and Demeter (via the GEF since 2018), the Piscines Magiline group has deployed an ambitious strategic plan around 5 main axes :
Investing in Research & Development to expand its ranges and imagine the new generation swimming pool: connected and responsible.
Investing in its industrial tool to modernize its plant and increase its production capacity.
Develop partnerships with key OEMs in the market.
Increase brand visibility by investing in the media (TV, press, Internet).
Optimize its commercial organization to be in line with its objectives of development and support of the network.
The foundations of this company, which celebrated its 25th anniversary in 2019, are solid with a high-performance industrial tool, a value creation proposal with an exclusive product offer, a clear Premium positioning, a network of quality dealers, the unique guarantee on its market of the Label Origine France Garantie.
The company is ready to face the challenges of tomorrow and anticipate the evolutions and needs of its customers. The new challenges are exciting for this Troyes-based SME that is always on the move and likes to shake up its market: imposing its vision of the new generation pool, intelligent, automatic and connected, committing to an ambitious CSR approach, imagining new services for its customers.
In a buoyant market with significant development prospects in the medium term, Magiline's own growth levers are clearly defined: better coverage of the French territory in terms of its network of retailers, export development opportunities, the high-potential swimming pool renovation market with a new adapted product offer.
Hervé Ricard, CEO of the Piscines Magiline Group, declared: " This operation aims to consolidate our development strategy around a tighter shareholder base, fully committed to working alongside me to carry this project forward over the medium term. The great human adventure of Piscines Magiline will be able to continue around the Management Committee with all the company's staff thanks to the confidence granted by our two investors, GENEO Capital Entrepreneur and Bpifrance. It is around our shared objectives that we will all build together an ambitious and value-creating model. »
François Picarle, Managing Partner of GENEO Capital Entrepreneur, adds: " At GENEO, we are convinced that France has many SMEs within its territories that are capable of establishing themselves among the international leaders in their markets: it is GENEO's ambition to support them and this is the story that the Piscines Magiline group is writing! We are therefore extremely proud to support Hervé Ricard and his entire team in the pursuit of their ambitions for sustainable growth. In particular, thanks to the Carnet de Croissance, we will be keen to support the company in its approach to innovation with a positive impact, enabling Magiline to offer its customers ever greater well-being while being ever more respectful of the environment ".
Olivier Fosse, Investment Director of Bpifrance, added: " We are delighted to continue to support Hervé Ricard and his managers and thus accompany Piscines Magiline in this new stage of its development . The group's historical know-how and its strong capacity for innovation make it an emblem of the French Fab, French industrial excellence".
Magiline Pools is...
Created in 1994, this société́ troyenne has established itself as one of the leaders on marché́ in the construction and renovation of swimming pools in France and abroad with a global and integrated solution, recognised industrial know-how and strong arguments: the best technology for high-performance swimming pools from qualité́, numerous innovations to better differentiate itself, a identité́ "France" very asserted with the label Origine France Garantie. Hervé Ricard has been its Chairman since 2012.
Magiline Swimming Pools in figures :
N°3 on the pool construction market in France
A network of 150 exclusive distributors around the world
Presence in 33 countries with strong positions in Europe and Asia
Turnover in excess of 30 million euros
More than 45,000 basins completed in the last 26 years
87 international patents
A total workforce of more than 100 employees
Stakeholders in the operation:
Investors: GENEO Capital Entrepreneur (François Picarle, Marie Kirch), Bpifrance (Olivier Fosse)
Banks : Arranger and agent CIC EST (Olivier Tochon), Co-arranger Crédit Lyonnais (Dirk Weinand), Caisse Régionale de Crédit Agricole Mutuel Champagne Bourgogne, Caisse d'Epargne Grand Est Europe.
Consulting firm: SODICA Corporate Finance (Didier Lenz, Guillaume Queyrat, Antoine Emery)
Legal advice: Thémis (Charlotte Lagrange, Xavier Roguet)
Due diligence (VDD): KPMG (Yoann Lefort, Olivier Jauze)
HPML (Thomas Hermetet, Virginia Florance)
Buyer Corporate Lawyer : Joffe & Associés (Romain Soiron, Aymeric Dégremont, Paddy Pascot)
Strategic due diligence buyer: Neovian Partners (Patrick Richer, Théo Petitjean)
Acquirer financial due diligence: Next! Financial Advisors (Hervé Krissi, Laura Guérin, Dan Jeannin)
Grantors: UI Investissement (Fabien Patillaud, Elisa Le Tallec), Demeter (Guillaume Laffineur), ESFIN Gestion (Patrice Baticle) and BTP Capital Investissement (Charles-Henri Dolle)
Press contacts :
Magiline Pools
Dentsu Consulting - Stéphanie Laurent
Tel: 33 6 60 25 43 06 - stephanie.laurent@dentsuconsulting.fr
GENEO capital entrepreneur
François Picarle
Tel: +33 6 17 71 69 07 - francois.picarle@geneocapitalentrepreneur.com
Bpifrance
Sarah Madani
Tel: + 33 1 42 47 96 89 - sarah.madani@bpifrance.fr
About GENEO Capital Entrepreneur
GENEO Capital Entrepreneur is an investment and support company that assists SMEs and ETIs in their development capital and transmission projects. It takes minority stakes in the capital of companies with sales of more than €10 million and operating income of more than €1 million. Its raison d'être, as stated in its articles of association, is to give invested SMEs and ETIs the means to achieve their ambitions, in a sustainable and positive impact approach. The form of investment company (rather than fund) allows to control time and implement long-term strategies. Each invested company benefits from a personalised support programme, drawn up with the management team, which takes the form of a Growth Notebook. The GENEO Community, made up of 130 entrepreneurs and families, also enables the sharing of experience and business networks.
More information on: https: //geneocapitalentrepreneur.com/
About Bpifrance
Bpifrance's equity investments are made by Bpifrance Investissement. Bpifrance finances companies - at every stage of their development - in credit, guarantees and equity. Bpifrance supports them in their innovation projects and internationally. Bpifrance also ensures their export activity through a wide range of products. Consulting, university, networking and acceleration programs for start-ups, SMEs and ETIs are also part of the offer proposed to entrepreneurs. Thanks to Bpifrance and its 50 regional offices, entrepreneurs benefit from a close, unique and efficient contact to help them face their challenges.
More information on: www.bpifrance.fr/presse.bpifrance.fr
Follow Bpifrance on Twitter : @Bpifrance - @BpifrancePress