GENEO Capital brings together a group of long-term investors to support i-Run in its growth and capital reorganization.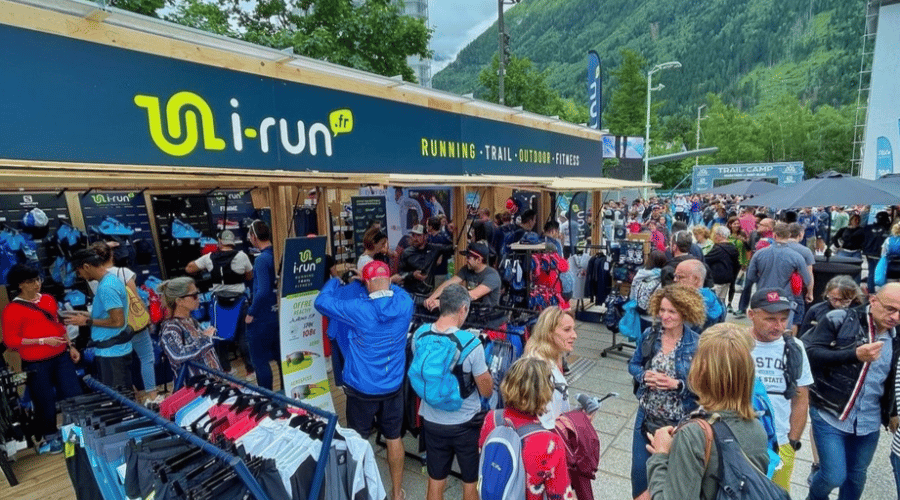 PRESS RELEASE
06/10/2022
Toulouse, 5/10/2022 - GENEO Capital Entrepreneur is assisting i-Run, the French leader in the sale of running, trail, outdoor, fitness and athletic products, in the reorganization of its capital in order to support its managerial transition and accelerate its development projects in France and Europe. This transaction is part of a long-term positive impact investment strategy.
Founded in 2000 in the Toulouse region, with a 22% market share in the footwear segment and 110 million euros in revenues expected for the current fiscal year, its growth trajectory has been based on a passionate and committed team and an "omnichannel" model, including complementary distribution channels associating e-commerce sites and a network of 10 physical stores.
In order to enter a new phase of its development, reorganize its capital with the exit of iXO Private Equity and involve its managers in the capital, i-Run has reached an agreement with a group of investors led by GENEO Capital in a deal worth a total of around €100 million. Eximium, MACSF and Bpifrance, which had already supported the group in 2015, are joining this pool of investors to support i-Run as well, demonstrating the success of GENEO's teams in building a community of long-term investors sharing the same objectives of sustainable growth for French mid-sized companies.
This equity investment will provide financial and human support to i-Run to accelerate its organic development. From a capital point of view, this contribution will also allow the entry of several key managers or their reinforcement in the capital of the group in order to align the operational objectives and the capital interests.
An innovative French group, resolutely focused on the customer
Among its development projects, i-Run intends to capitalize on the Paris 2024 Olympic Games to reach a new level by reinforcing its network of stores throughout France, notably by opening new stores in Paris. The aim of this territorial coverage is to support the e-commerce strategy by making the stores a channel for contact with customers.
i-Run is also working on the launch of several new ranges, with its historical or new partners, in areas related to running (outdoor, lifestyle, cycling...) and to deepen its eco-responsible offer. i-Run could also study acquisitions allowing it to accelerate in some European countries where the opening of stores is under consideration.
Lastly, the group is pursuing an ambitious digital strategy to develop a community of customers gathered around the "i-Run Club", which aims to strengthen the advice given to customers (physical preparation, choice of training route, etc.) in order to better guide them in their purchasing choices, provide them with services and build their loyalty.
"This transaction with i-Run is emblematic of the ambition of GENEO Capital Entrepreneur, which brings together entrepreneurs in the field of positive finance," said Delphine Jarnier, Associate Director of GENEO. "Our goal is to provide i-Run's teams with the means to continue the group's development in France and Europe, but also to support the gradual transition to shareholder managers, which is perfectly in line with our DNA, which aims to support the development of mid-sized companies to make them the champions of tomorrow. We are also very happy that this round of financing brings together Bpifrance, i-Run's historical shareholder, which renews its confidence in the team and its project, MACSF and Eximium, which appreciate the high quality of the project and are very motivated to support the i-Run team.
About GENEO Capital Entrepreneur
GENEO Capital Entrepreneur's raison d'être is to make positive finance available to the real economy.
Designed to reveal the potential for value creation, job creation and impact of SMEs and SMIs, GENEO Capital Entrepreneur has nearly 600 million. It manages the evergreen investment company GENEO Capital, which has a 99-year lifespan and is majority-owned by families and entrepreneurs. GENEO thus provides tailor-made capital, which adapts to the pace of each company and provides responsiveness and flexibility. Its resources increase regularly as GENEO and the companies it invests develop.
As a business partner, GENEO mobilizes to provide support for the execution of structuring, growth and transformation projects thanks to its teams, but also its specialized "business partners" (external growth, positive impact, digital and innovation). It also has a platform of more than 140 independent experts and a community of nearly 200 families and entrepreneurs, offering a sharing of experience and a business network unprecedented in France. The terms of this operational support are adapted to the specific needs of each company and formalized jointly by the GENEO team, the management team and the other shareholders of the company in a "Growth Book".
Passionate about those who make, create and want to move the lines, the only ambition of the GENEO team is to bring the ambition of each entrepreneur to the top.
At GENEO, when we invest, we invest!
For more information: www.geneocapitalentrepreneur.com
https://twitter.com/GeneoCapital
https://www.linkedin.com/company/geneo-capital-entrepreneur
https://www.youtube.com/channel/UChZh_aqfqG-v9ANGWlLY2Tw
***
The stakeholders of the operation:
Investors: GENEO Capital Entrepreneur: Delphine Jarnier, Marie Kirch, Cécile Patoux, Guillaume Gombert, Eximium: Céline Gascon Guénault, Elodie Cellier, MACSF: Roger Caniard, Augustin Delarche, Bpifrance: Christine Busque
Investment bank : Capitalmind : Jean-Arthur Dattée, Jean-Paul Bruna, Thibault Bazillon
Banks: Co-Arranger, Agent and Lender: Crédit Agricole Toulouse 31 (Amandine Bachelot); Co-Arranger and Lender: Banque Européenne du Crédit Mutuel (Pascal Meunier); Lender: Crédit Lyonnais (Frédéric Morel)
VDD: financial: EY (Marc-André Audisio, Jean-Baptiste Bouhier, Stanislas Waiser, Maxime Deniau), legal, tax and social: EY (Régis Lepetit, Laure Tatin Gignoux, Béatrice Delabre, Clotilde Carecchio)
Due diligence: financial: Cofigex (Frédéric Durand, Jean-Charles Norris), IT: Make it work (Frédéric Thomas), legal: PDGB (Roy Arakelian, Guillaume Maître, Thierry Jestin, Arnaud Giroire, Denis Agranier)
i-Run lawyers: Altij (Sylvain Favier, Patrick Nadrault, Corentin Clair, Ghizlane Hannouti)
Investor lawyers: PDGB (Roy Arakelian, Guillaume Maître, Thierry Jestin, Arnaud Giroire, Virginie Coursière-Pluntz), Decker Avocats (Bénédicte Grouchy)
Bank lawyers: Cards (Chucri Serhal, Othmane Mestari)
Press contact:
Verbatee Agency : Cyrille Lachèvre
Port. : 06 20 42 12 08 - c.lachevre@verbatee.com