GENEO Capital Entrepreneur supports ENYGEA's growth by making its first mezzanine investment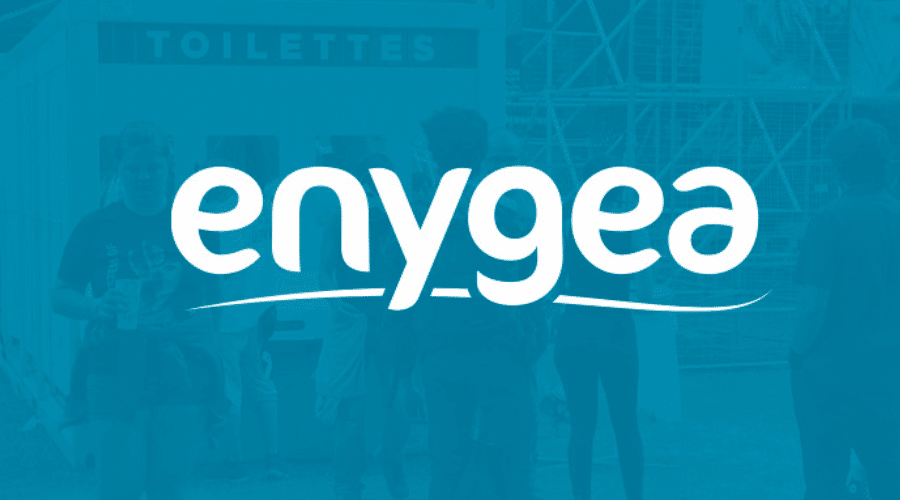 PRESS RELEASE
Paris, 27/10/2022
Founded in 2007 by Hervé Montagne (current Chairman), the Enygea Group is one of the French and European leaders in the rental of BtoB sanitary equipment (with its WC Loc brand in particular), supplying more than 30,000 construction sites and nearly 4,000 events per year. It is aiming for a 40% market share in France for self-contained sanitary cabins on construction sites by 2025, which represents strong growth potential insofar as France is still lagging far behind its European neighbors in terms of sanitary equipment. At the same time, the Group is pursuing its strong commitment to international expansion, notably through emblematic external growth.
The proposed financing by GENEO Capital Entrepreneur, amounting to €13 million, will take the form of a fully subordinated mezzanine bond, with a quasi-equity structure that will not be counted in the debt ratios, while maintaining the current shareholder structure. The funds raised will enable Enygea to finance its external growth - in particular a strategic acquisition in Europe - by strengthening its CSR offering.
In this context, the bonds will be enhanced based on Enygea's achievement of several impact criteria, aimed at :
- Promoting water savings in cities in partnership with local authorities
- Contribute to improving the carbon footprint of construction sites and events
- Promote hygiene for all, taking into account the specific needs of women and people with reduced mobility
- Contribute to the preservation of resources through the recovery of waste
To ensure that these criteria are met, Enygea will create an impact committee on which representatives of GENEO Capital Entrepreneur will sit.
This transaction is the first financing carried out by the GENEO Mezzanine positive impact fund launched in June 2022, with the objective of financing small and medium-sized companies in the form of quasi-equity (mezzanine). Unique in its approach, this fund aims not only to finance the growth of companies, but also to support them intensively in their innovation program for positive impact, through a tailored coaching program and significant financial incentives.
" We are very pleased with this collaboration with GENEO Mezzanine, which allows me to accelerate our development while keeping my independence in the capital. I appreciated the responsiveness of the team, which was critical in making this strategic acquisition, and I am very attached to the virtuous effect of supporting the transformation towards impact ", says Hervé Montagne, President of ENYGEA.
"We are very happy to support ENYGEA in the development of its growth and its CSR policy", says Mathilde Paoli, Associate Director of GENEO Capital Entrepreneur. "Our mezzanine financing allows us to maintain the shareholder structure unchanged while supporting the company in its growth and its transformation towards impact, which is one of the reasons why GENEO Capital Entrepreneur, an investment company dedicated to the long-term development of companies, exists. ".
About GENEO Capital Entrepreneur
GENEO Capital Entrepreneur's raison d'être is to make positive finance available to the real economy.
Designed to reveal the potential for value creation, job creation and impact of SMEs and SMBs, GENEO Capital Entrepreneur has nearly €600 million at its disposal.
It manages in particular:
- the "evergreen" investment company GENEO Capital, which has a 99-year lifespan and is majority-owned by families and entrepreneurs. GENEO thus provides tailor-made capital that adapts to the pace of each company and provides responsiveness and flexibility. Its resources increase regularly as GENEO and the companies it invests develop.
- the GENEO Mezzanine fund: a positive impact mezzanine fund for SMEs and large
SMEs, with a team specialized in impact transformation. This fund allows
to provide real quasi-equity (not counted in the debt ratios) without opening the capital of
without opening the capital of the companies, and to accompany them in their development and their
impact disruption while offering them significant financial incentives.
As a business partner, GENEO mobilizes to provide support for the execution of structuring, growth and transformation projects thanks to its teams, but also its specialized "business partners" (external growth, positive impact, digital and innovation). It also has a platform of more than 140 independent experts and a community of nearly 200 families and entrepreneurs, offering a sharing of experience and a business network unprecedented in France. The terms of this operational support are adapted to the specific needs of each company and formalized jointly by the GENEO team, the management team and the other shareholders of the company in a "Growth Book".
Passionate about those who make, create and want to move the lines, the only ambition of the GENEO team is to bring the ambition of each entrepreneur to the top.
For more information: www.geneocapitalentrepreneur.com
https://twitter.com/GeneoCapital
https://www.linkedin.com/company/geneo-capital-entrepreneur
https://www.youtube.com/channel/UChZh_aqfqG-v9ANGWlLY2Tw
Press contact:
Verbatee Agency:
Cyrille Lachèvre
06 20 42 12 08 - c.lachevre@verbatee.com