G.A.C Group is reorganising its capital around its management team, with the support of GENEO Capital Entrepreneur, its historical founder and Bpifrance.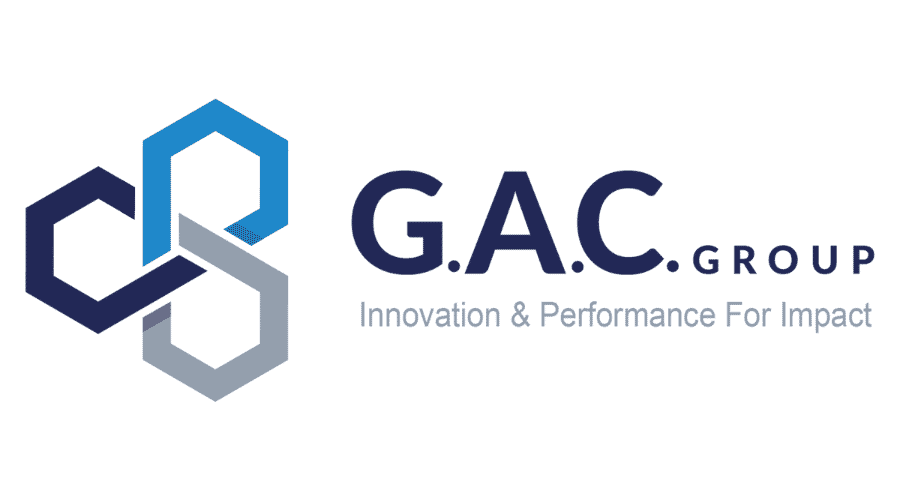 PRESS RELEASE
12/07/2022
Paris, July 12, 2022 -G.A.C Group, a leading French player in operational consulting in innovation and performance, majority owned by its historical founder, wishes to accelerate its development by welcoming two financial investors, GENEO Capital Entrepreneur and Bpifrance, alongside the founder and the management team led by Christophe Boytchev. This primary operation is in line with GENEO's long-term positive impact investment policy.
Founded in France in 2002, G.A.C. Group is a consulting firm whose main goal is to help companies and territories to use innovation and performance levers to achieve sustainable growth. G.A.C. Group's expertise covers innovation management, innovation financing, social performance and tax issues, enabling the group to assist its clients in strategic matters with high added value. Its 200 employees, spread over 9 offices in France and 5 countries abroad, support a total of 2,000 clients in this responsible way.
A company focused on external growth projects
Headed since 2017 by Christophe Boytchev, G.A.C. Group is on an ambitious growth trajectory. To increase its development, the company has deployed a major investment plan over the past five years by expanding its teams, adopting a new marketing strategy and focusing on digitalization. The development of the digital component has enabled the group to propose new offers and improve its competitiveness, while addressing new market segments.
In parallel with its organic growth, the group wishes to continue its development through external growth. G.A.C. Group is therefore planning to carry out several acquisitions between now and 2026, both to consolidate its historical expertise and to diversify into new market segments. At the same time, the company wishes to consolidate its international presence, where it is already present in Germany, Brazil, Canada, Romania and Singapore: 20% of its turnover could thus be generated internationally by 2025, i.e. almost double the current level. G.A.C Group also wants to accelerate the deployment of its offer to customers from the public sector, start-ups and very small businesses.
New resources to support the group's growth.
This transaction marks a new stage in the development of the company, which aims to consolidate its position in France and structure its international growth in a rapidly expanding market. With the arrival of GENEO Capital Entrepreneur and Bpifrance, G.A.C Group has found, in addition to financial resources, first-rate support in terms of skills, advice and an international network to successfully complete this new phase in the life of the company.
As a result of this first transaction, GENEO Capital and the historical founder will now hold nearly 60% of the company's capital. The transaction will also allow G.A.C. Group's management to increase its stake to 30% of the capital, giving new managers the opportunity to become partners.
A common philosophy of positive impact with GENEO
For GENEO Capital Entrepreneur, this transaction is fully in line with its long-term positive impact investment approach. Having already supported several companies operating in the field of business services (transition management, mental health at work, among others), GENEO is now investing in a company that supports the growth of other companies by guiding them towards a more responsible approach.
"When G.A.C. Group advises a company or a public entity, its goal is to find the best solutions to make its activity more efficient, more sustainable and more virtuous. This approach corresponds exactly to our DNA as impact investors" explains Fanny Letier, co-founder of GENEO Capital Entrepreneur. "Thanks to this, G.A.C. Group benefits from a customer satisfaction rate close to 100%. This rare quality comes on top of a convincing growth plan in a particularly dynamic consulting market," adds Marc Dupuy, Managing Partner of GENEO. In line with its investment policy, GENEO will set up a Growth Book with the management of G.A.C. Group to reinforce this impact plan.
"We are delighted to have found in GENEO Capital Entrepreneur and Bpifrance committed shareholders who share our values and support the interest of our approach", says Christophe Boytchev, Managing Director of G.A.C. Group . "For all the managers who make the company live, the operation is also a unique opportunity to enter the capital and thus become direct beneficiaries of our growth, which is based on the fruit of their work.
Axel Piriou, Director of Investments, and Ludovic Soulabaille, Investment Officer at Bpifrance, added: "Bpifrance and G.A.C. Group share a common DNA, which is to be a partner in innovation at the service of companies. This transaction will allow us to involve some twenty managers in the development project, which aims to consolidate G.A.C.'s central position in France and to pursue its ambitious international growth".
About G.A.C Group
Founded in 2002, G.A.C. Group is an international innovation and performance consulting firm. We develop specialised support in 3 main areas of expertise:
- Innovation: we develop innovative programmes and projects to accelerate our clients' competitiveness and the sustainable impact of their activities.
- Human Resources: we support HR strategy and issues from economic performance to social performance.
- Taxation: we address financial issues by optimising energy and local taxation, as well as asset management. Our values: trust, excellence, commitment. For more information: https://group-gac.com/
About GENEO Capital Entrepreneur
GENEO Capital Entrepreneur's raison d'être is to make positive finance available to the real economy.
GENEO provides tailor-made capital that adapts to the pace of each company and has nearly €600 million at its disposal. As a business partner, GENEO mobilises to provide support for the execution of structuring, growth and transformation projects thanks to its teams, but also its specialised business partners (external growth, positive impact, digital and innovation). GENEO also has a platform of more than 140 independent experts and a community of nearly 200 families and entrepreneurs, offering a sharing of experience and a business network unheard of in France. The terms of this operational support are adapted to the specific needs of each company and formalised jointly by the GENEO team, the management team and the other shareholders of the company in a "Growth Book".
Passionate about those who make, create and want to move the lines, the only ambition of the GENEO team is to bring the ambition of each entrepreneur to the top.
At GENEO, when we invest, we invest!
Marc Dupuy: marc@geneocapitalentrepreneur.com
https://www.linkedin.com/company/geneo-capital-entrepreneur
https://www.youtube.com/channel/UChZh_aqfqG-v9ANGWlLY2Tw
About Bpifrance
Bpifrance's equity investments are made by Bpifrance Investissement. Bpifrance finances French companies - at every stage of their development - with credit, guarantees and equity. Bpifrance supports them in their innovation and international projects. Bpifrance also ensures their export activity through a wide range of products. Advice, university, networking and acceleration programmes for start-ups, SMEs and ETIs are also part of the offer to entrepreneurs.
Thanks to Bpifrance and its 50 regional offices, entrepreneurs benefit from a close, unique and efficient contact to help them meet their challenges.
More information on: www.Bpifrance.fr - Follow us on Twitter: @Bpifrance - @BpifrancePresse
Press contact: Laure Schlagdenhauffen - Laure.schlagdenhauffen@bpifrance.fr - 01 41 79 85 38
***
Main stakeholders of the operation :
G.A.C (historical founder): GAI (Patrice Bougon) and CAH (Romain Peninque)
G.A.C (management) : Christophe Boytchev, Christophe Plissier and all associated managers
GENEO Capital: Marc Dupuy, Edouard Braun and Juliette Maduli
Bpifrance: Fabrice Lemarchand, Axel Piriou, Ludovic Soulabaille and Julie Poincheval
Advice on structuring Operations / Management :
M&A Financial Advisor: Altios (Alexandre Kaplan)
Advice GENEO Capital :
Financial due diligence: Cofigex (Frédéric Durand, Jean Charles Norris)
Legal due diligence: KPMG (Xavier Houard and Thomas Chardenal)
Legal counsel: VGG (Frédéric Grillier, Yann Grolleaud, Alexandre Reignier, Mathilde Deydier and Marina Demeure)
Banking pool advice :
Legal counsel: Volt (Alexandre Tron)
Banking pool: CIC (arranger), Société Générale and LCL.
Management advice :
Legal counsel: Racine (Marie Pouget, Mathieu Maroun, Xavier Rollet and Mélanie Delclos)
Press contact:
Agence Otto - Géraldine Otto
Port. : +33 (0)6 18 43 86 22 - gotto@agenceotto.com