GENEO Capital Entrepreneur invests in Delta Service Location, alongside two evergreeninvestors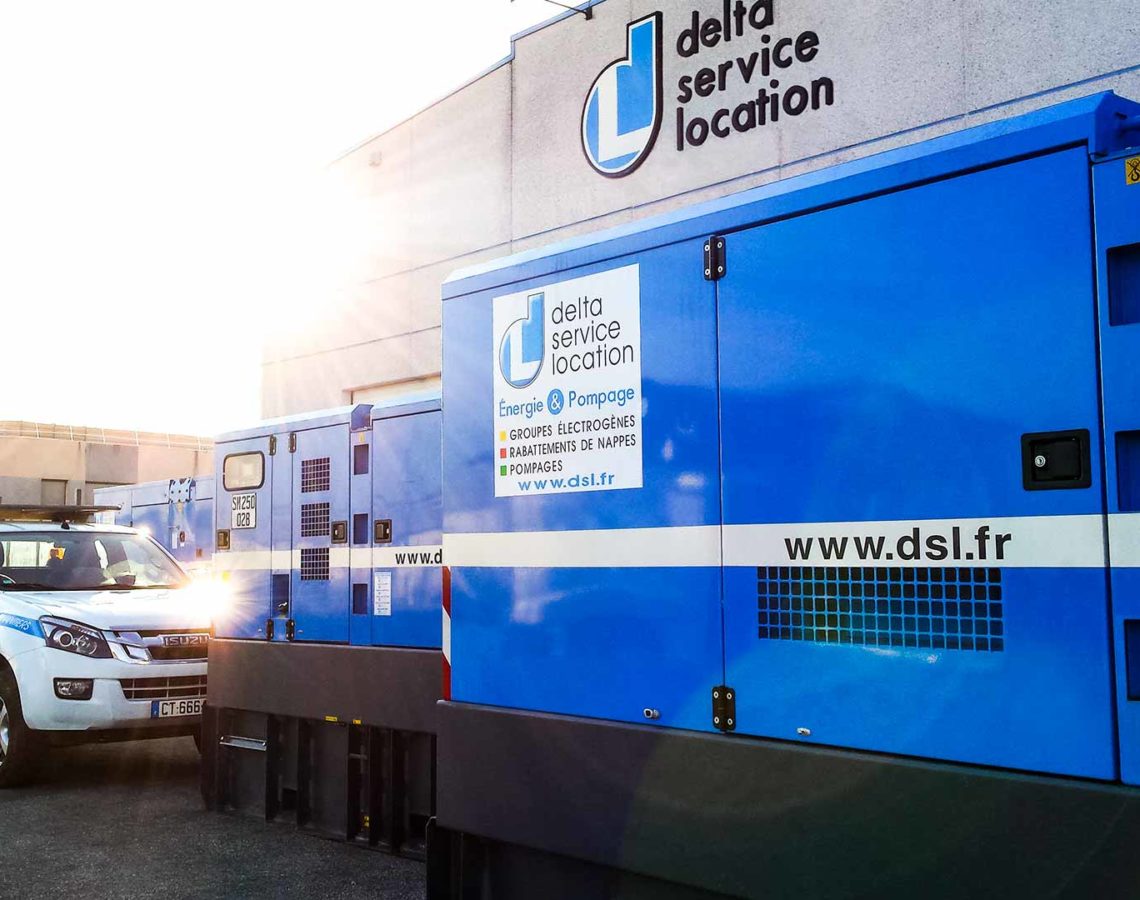 THE GROUP
Founded in 1980 by Michel Denis, Delta Service Location (DSL) is a pioneering group in the rental of pumping equipment and generators for the construction industry, energy and industrial maintenance. The group has also developed expertise in groundwater lowering services, becoming a leading French player in this specific sector.
Based in Corbas near Lyon, DSL operates on a national scale thanks to a network of 8 branches and more than 160 employees, providing a complete geographical coverage and a capacity for rapid intervention throughout the country.
Leader in its niches, despite cyclical underlyings, DSL shows a real leadership in its niches. innovativeness and to participate in the transformation of its markets over the next few years (consolidation and carbon-free power supply).
THE PROJECT
After a period of strong development beyond initial projections, Xavier Denis wanted to implement a longer-term strategic plan involving a new investment horizon. DSL thus welcomes three new investors (GENEO Capital Entrepreneur, Société Générale Capital Partenaires and Alliance Entreprendre) to its capital and finalizes on this occasion the merger with the companies of the Rabatech group (ERF, Neptune and Action Ecologie - €13m in consolidated sales). These strategic acquisitions will strengthen the group's position in the groundwater lowering and temporary pumping market by consolidating its range of expertise, particularly in drilling, lowering by means of filtering points and water treatment.
This capital reorganization will also enable Xavier Denis and the management to become majority shareholders and to broaden access to capital for all employees with the creation of an employee investment fund (FCPE), which will be finalized in the coming months.
According to Xavier Denis, President of Delta Service Location "This association with partners who share both our strategic vision and our investment horizon should help to amplify DSL's development project over the next 7 to 10 years.
Marc DUPUY and Marie KIRCH indicate: "We are very happy to be able to accompany Xavier Denis and his team. The DSL model, built around high value-added expertise and know-how in the field of temporary energy and groundwater drawdown, is generating strong organic growth. The merger with Rabatech will strengthen the expertise of the new group. Xavier Denis has also anticipated changes in his activities and the need to offer decarbonated energy, in particular with projects based on hydrogen. The group's DNA, focused on human capital, is concretely materialized in the sharing of value reinforced by the implementation of an employee shareholding fund. All these challenges, as well as international development, are at the heart of the Growth Agenda that the group will deploy with the full support of the entire GENEO team and its co-investors. »
About GENEO Capital Entrepreneur
GENEO is an investment and support company that assists SMEs and ETIs in their development capital and transmission projects. It makes minority investments in the capital of companies with sales of more than €10 million and operating income of more than €1 million. The form of investment company (rather than fund) allows to control time and implement long-term strategies.
Each invested company benefits from a personalised support programme, drawn up with the management team, which takes the form of a Growth Log. The GENEO Community of 130 entrepreneurs and families, investors in GENEO, also enables the sharing of experience and business networks. At GENEO, when you invest, you invest!
For more information: geneocapitalentrepreneur.com and www.carnetdecroissance.fr
About Société Générale Capital Partenaires
For more than 30 years, Société Générale Capital Partenaires (SGCP) has been supporting the management shareholders of SMEs and ETIs in a transparent and local approach. SGCP is involved in minority shareholdings of between €1 million and €35 million in a variety of contexts: development through external or organic growth, takeovers or transfers, shareholder restructuring, optimisation of the financial structure. Fully integrated into the French Retail Banking network and the Societe Generale Entrepreneurs scheme launched at the beginning of 2016, SGCP's teams enjoy close proximity to French SMEs and ETIs, thanks to their Investment Managers in Paris, Lyon, Bordeaux, Lille, Strasbourg, Rennes and Marseille. Each year, SGCP invests between €80 and €100 million in around fifteen transactions, confirming its commitment to corporate finance and the economy.
More information on: capitalpartenaires.societegenerale.com
About Alliance Entreprendre
Founded in 1995, Alliance Entreprendre is a historic player in the private equity industry, managing and advising €476 million as of September 30, 2020 on behalf of institutional and individual investors. Alliance Entreprendre supports SMEs and ETIs by investing at all stages of development, through minority or majority shareholdings. Since its creation, Alliance Entreprendre has made more than 227 investments throughout France and in all sectors of activity.
For more information:http://www.allianceentreprendre.com
Contact GENEO CAPITAL ENTREPRENEUR
Marc Dupuy
marc@geneocapitalentrepreneur.com
06.71.88.15.22