GENEO Capital Entrepreneur supports the transfer of Leader Group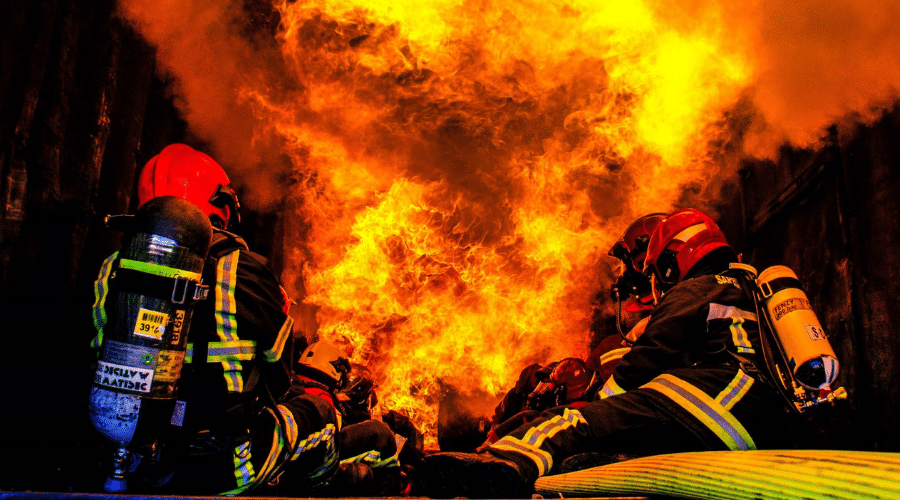 PRESS RELEASE
09/09/2021
Major international player in technological fire fighting and rescue equipment, Leader Group benefits from the support of GENEO Capital Entrepreneurin the context of an LMBO advised by the Mazars M&A team.
The transaction reflects the desire of Mr Thierry Delerue, founder to pass on Leader Group to its team of experienced managersled by Miguel Ferreira. The director and his management team become majority shareholders.
GENEO Capital Entrepreneur GENEO Capital Entrepreneur Leader Group mobilises the know-how of its team and its entire ecosystem of shareholders and experts to support Leader Group in its development plan with two main objectives: consolidate the strong international presence and strengthen eco-responsible innovation.
The Leader Group's raison d'être: helping to save lives
Leader Group designs, produces and provides fire-fighting and rescue professionals and security officers with highly technical, robust and reliable fire and rescue equipment in all circumstances, to protect and rescue people and property. (fires, explosions, disaster areas, attacks, etc.).
The Group's flagship products are
the

smoke extraction fans

which allow firefighters to intervene in safety (visibility in closed environments), a market segment in which

Leader Group

appears as the leading manufacturer worldwide;

hoses, fire cannons

and dosing devices;

emulsifiers

used for fire extinguishing;
the

thermal imaging cameras

equipment for

search for victims

buried
equipment for

training
The production of this equipment is structured around three brands: Leader, BIOex and Tempest, The latter is mainly dedicated to the North American market.
An industrial group of French origin with international influence 
Founded in 1985 and based in Le Havre (76), Leader Group employs approximately 150 people in the world, has 4 design and assembly sitesThe company has four sites worldwide, two of which are in France (Le Havre and Lyon), one in the United States (California), one in Austria, and two sales subsidiaries in Germany and China.
Initially founded around a pure distributor model, Leader Group has become, under the management of Miguel Ferreira, the manufacturer of its own products This strategic choice has given it an excellent opportunity for growth thanks to increasingly innovative equipment of controlled quality. Today, the Group manufactures almost all the products it markets.
At the same time, Leader Group took advantage of external growth opportunities with the acquisition of Active Photonics (Austria) in 2016 and Tempest (USA) in 2017 to strengthen its international influence The international sales now represent 30 million in 2020, representing more than 85% of the group's turnover in 2020.
Innovation at the heart of success, geared towards eco-responsibility
Since its inception, Leader Group has stood out for its dynamism and innovation.
The department of R&D department is structured around several teams dedicated to electronics, mechanics and hydraulics (Le Havre, Villach (Austria) and Fresno (USA)), and to the formulation of emulsifiers (Lyon).
Eco-responsibility is at the heart of the R&D policy: as early as 2002, the brand BIOex launched the world's first fluorine-free fire-fighting emulsifier with no environmental impact.
Miguel Ferreira, the Group's new CEO, said: "This LMBO is the culmination of several years of work with the founder and the team of managers around me, effectively and professionally guided by the team at Mazars Corporate Finance and the firm Simon Associés. It was natural for us to choose GENEO Capital Entrepreneur, which shares our vision and values, to support our development and structuring and thus meet our ambitions and future challenges. Our aim is to consolidate our independence throughout the value chain of our products, with a motivation of organic and external growth. This merger will enable us to strengthen our international presence and our desire to satisfy our customers, and we look forward to establishing a common governance structure to ensure the group's sustainability and achieve operational excellence.
Marc Dupuy, Managing Partner at GENEO Capital Entrepreneur, comments: "We are impressed by Miguel Ferreira's strategic vision and the quality of the team around him, and are pleased to support this transfer. The company is present in a growing market and is taking full advantage of this dynamic thanks to its cutting-edge research in its areas of excellence. We felt a very strong community of values, particularly on CSR issues, and we are delighted to be able to support Leader Group in the next stages of its development with a growth plan focused on innovation, international expansion and positive impact.
Main stakeholders of the operation :
Leader Group (seller): Vesta SAS (Thierry Delerue)
Leader Group (management): Miguel Ferreira, Arnaud Dufoix, Frédéric Burnel, and all associated managers
GENEO Capital Entrepreneur: Marc Dupuy, Marie Kirch, Juliette Maduli
Structuring advice Operations / Management :
- M&A Financial Advisory: Mazars M&A (Matthieu Boyé, Geoffrey Bailleul, Thibault Lacour-Gayet, Julien Lavantes)
- M&A and VDD legal, tax and social advice: Simon Associés (Arthur Anton, Stéphanie Roquefort, Guillaume Boulet)
- VDD Financial: Mazars FAS (Bertrand Michau, Baptiste Faye, Yuchen Liao)
- Bank financing advice: Mazars Debt Advisory (Grégoire de Blignières)
- Tax structuring management: Mazars Le Havre (Marie Roucoux)
Advice GENEO Capital Entrepreneur :
- Financial due diligence: Cofigex (Frédéric Durand, Arnaud Delachaux, Agathe Leclerc)
- Legal Counsel: Sekri Valentin Zerrouk (Pierre-Emanuel Chevalier, Chloé Metivier, Natacha Baratier)
Banking pool advice :
- Legal counsel: Hogan Lovells (Michel Quéré, Sophie Lok, Laurent Ragot, Lorene Sani, Aurélien Périgois)
- Banking pool: Crédit du Nord (arranger), BNP Paribas, CIC, Société Générale.
Advice from the transferor :
- Financial Advisors : Clearwater International (Nicolas Saint-Pierre), BHN Expertise (Eric Prins)
- Legal counsel : Plantrou de La Brunière & Associés (Arnaud de la Brunière)
About GENEO Capital Entrepreneur
GENEO Capital Entrepreneur's raison d'être is to give SMEs and SMIs the means to achieve their ambitions, in a sustainable and positive impact approach.
As an "evergreen" investment company, GENEO provides tailor-made capital that adapts to the pace of each company. The majority of GENEO's capital is held by families and entrepreneurs who have brought its resources to more than €260 million. These resources increase regularly as GENEO and the companies it invests develop.
As a business partner, GENEO mobilises to provide support for the execution of structuring, growth and transformation projects thanks to its teams, but also its specialised "business partners" (external growth, positive impact, digital and innovation). GENEO also has a platform of more than 140 independent experts and a community of 140 families and entrepreneurs, offering a sharing of experience and a business network unheard of in France. The terms of this operational support are adapted to the specific needs of each company and formalised jointly by the GENEO team, the management team and the other shareholders of the company in a "Growth Book".
Passionate about those who make, create and want to move the lines, the only ambition of the GENEO team is to bring the ambition of each entrepreneur to the top.
At GENEOwhen we invest, we invest!
Press contact
Otto Agency :
Géraldine Otto
06 18 43 86 22