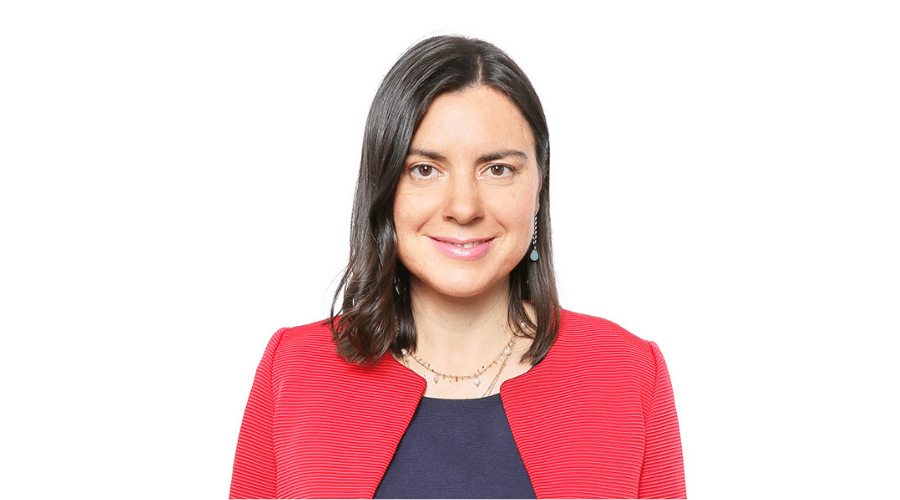 GENEO Partenaires appoints Mathilde PAOLI to head its mezzanine development capital strategy
With 25 years of experience in financing SMEs and SMIs,

Mathilde Paoli

joins

GENEO Partners

as an associate director. She will be in charge of the group's new quasi-equity offering:

la mezza

nine of development capital

.
An engineer and graduate ofHEC (MSc International Finance), Mathilde Paoli has 25 years of expertise in the field of SME financing. After 7 years in structured finance and M&A at HSBC, she joined Rothschild & Co in 2003, where she created and managed the small & mid cap financing advisory team. Mathilde has completed over a hundred financing transactions (bank debt, private debt, senior debt, unitranche, equity and quasi-equity) in a wide variety of sectors and contexts.
Its perfect knowledge of the financing market enables it to adapt to all types of situations in order to meet the needs of companies: development plans, turnaround phases, acquisitions and structural projects. The aim is to support companies over the long term with the appropriate structures to achieve their business plan. Its expertise in credit origination and syndication is complemented by its solid skills in the deployment of debt and quasi-equity instruments.
Mathilde Paoli will be in charge of GENEO Partenaires' mezzanine development capital strategy. This financing structure is still underdeveloped in France, unlike LBO mezzanine. It enables us to offer SMEs and SMIs quasi-equity solutions that strengthen their equity capital and provide them with human support, without opening up the company's capital.
Halfway between debt and equity, it offers managers the flexibility they need to seize the investment and external growth opportunities available to them. It is adapted to family-owned and family-operated companies, particularly in the COVID context: driven by their long-term vision , these companies need flexible financing solutions in all weather conditions to finance their future investments and/or grow in size.
As head of her team, Mathilde will design tailor-made quasi-equity solutions to complement bank financing. She will thus enable companies tooptimise their liability structure, while benefit from GENEO 's know-how in terms of support (external growth, digital/innovation, internationalisation, CSR and positive impact in particular).
His expertise will strengthen GENEO Partenaires ' ability to deploy its raison d'être, which is enshrined in its articles of association: "to provide SMEs and SMIs with positive finance ", adapted to the needs of companies, while respecting its four pillars: time management, the contribution of human capital, a positive societal impact and the fair sharing of value.
"I am delighted to join the GENEO teams, whose entrepreneurial DNAI share", says Mathilde Paoli. comments Mathilde Paoli. "During my various experiences, I have noticed a strong need for quasi-equity or "mezzanine" financing on the part of the managers of SMEs and SMIs, which has been confirmed today following the Covid-19 crisis. We are therefore going to build an expertise around this strategy by adopting an investment and financing approach with a positive environmental and societal impact, corresponding to GENEO 's values as much as to mine.
"We are very pleased to welcome Mathilde to take charge of this development capital mezzanine strategy", said Fanny Letier and François Rivolier, co-founders of GENEO Partenaires. Fanny Letier and François Rivolier, co-founders of GENEO Partenaires, are delighted. "She will bring to GENEO valuable complementary skills to assist small and medium-sized companies with their financing and balance sheet structuring issues. Her professionalism and experience with SMEs and SMIs in major banks will guarantee the performance of this activity and the success of a transformation with impact that stems from our raison d'être: positive finance."
About GENEO Partners
GENEO Partenaires ' raison d'être is to provide positive finance to SMEs and SMIs. An independent management company founded and owned by its current team, it manages GENEO Capital Entrepreneur, an investment and support company with €260m under management. As a business partner, GENEO mobilises to provide support for the execution of structuring, growth and transformation projects through our teams, including our specialised business partners (external growth, positive impact, digital and innovation), as well as our platform of more than 140 independent experts and our Community of 140 families and entrepreneurs, which offers a sharing of experiences and business networks unheard of in France. The terms of this operational support are adapted to the specific needs of each company and formalised jointly by the GENEO team, the management team and the other shareholders of the company in a "Growth Book".
Passionate about those who make, create and want to move the lines, the only ambition of the GENEO team is to bring the ambition of each entrepreneur to the top.
At GENEO, when we invest, we invest!