Geneo Capital Entrepreneur defends the virtues of evergreen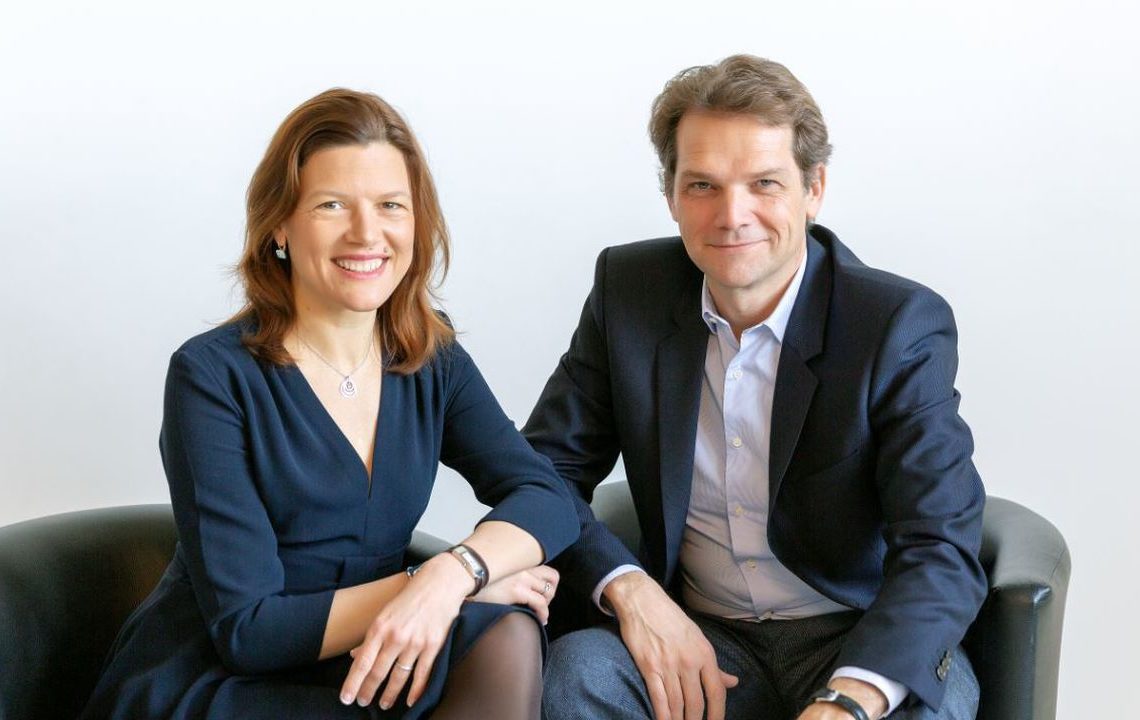 The SCR created by Fanny Letier and François Rivolier has 100 million euros, gathered with some fifty entrepreneurs or family investors, as well as Societe Generale.
To find resonance with underwriters, most of the "first-time teams" have taken up the challenge of drawing a map of sectoral specialisation - and the intimate knowledge of the deal-flow that goes with it. In creating Geneo Capital Entrepreneurs, Fanny Letier and François Rivolier did not adopt this bias. The former executive director of SME equity of Bpifrance and the former number one of Société Générale Capital Partenaires have directed their project towards a fairly large audience of entrepreneurs or managers of high-potential family companies, whom they intend to support as minority shareholders. Geneo Capital Entrepreneurs will thus be able to deploy from €1 to €15 million per company (at least €10 million in revenue and €1 million in Ebitda). All this in development capital or buyout scenarios, alone or with co-investors. A first equity investment should also be announced very soon.
At this stage, the new structure (which includes another former Bpifrance employee, Delphine Jarnier, appointed associate director) can count on the €100 million it has raised. It will have to continue its roadshows until the end of 2019. According to his team, which itself contributed €1 million of the total, it took six months to assemble this strike force. Today, Geneo has already succeeded in rallying around fifty investors to its cause. "Almost all of them are families or entrepreneurs whom we have had the opportunity to work with individually at different stages of our professional career," explains Fanny Letier. Their presence forms a community and a collective intelligence that is both deal-flow and valuable for the managers of our investments. "Only one institutional investor is present alongside Geneo, Société Générale, which thus shows its conviction towards the initiative of the former boss of its non-listed subsidiary on its own account.
At first glance, Geneo Capital Entrepreneurs may seem to misunderstand a number of generalist players in the "cap-dev" sector. In addition, a handful of so-called "entrepreneurial" funds have emerged in recent years, such as Capital Croissance, Isai Expansion and Meeschaert Capital Partners... But this is a disregard for Geneo's other "in-house" specificities. First of all, the latter did not come into being in the form of an investment vehicle, but as a SAS with SCR status "Very few independent market players are structured in this way in France, apart from the investment banking subsidiaries for own account," points out François Rivolier. For Geneo to take the form of a structure without scheduling pressure was a way to satisfy entrepreneurs who have enough stressors to avoid, in addition, having to manage the time constraints of a financial shareholder. »
A platform of 45 experts
But to differentiate itself, Geneo claims to want to go very far in terms of supporting the SMEs it has identified. The team intends to serve as a toolbox for entrepreneurs. They are sometimes isolated to implement their ideas in practice, or simply to allow their society to move beyond a stage. To support their execution capacity, Geneo has therefore chosen to set up a panel of 45 experts (whose identity is not specified), who will help their investments according to their needs. It may involve working on topics related to governance, commercial performance, accelerating innovation, external growth, etc." These experts will be mobilized as part of an approach co-constructed with management on subjects identified even before our investment," added Fanny Letier and François Rivolier. The idea is to act on these under-exploited levers in a company to influence the growth of Ebitda. »
One third of carried out for societal causes
The Geneo Capital Entrepreneurs team is also distinguished by its willingness to devote one third of its carried interest to social causes. "Our job as investors is to create value. At Geneo, we are concerned about its distribution, which involves our long-term responsibility," says Fanny Letier. The aim will be to stimulate, in the form of sponsorship, female entrepreneurship, initiatives launched in urban areas and difficult neighbourhoods, or radical innovations that are useful for society but whose benefits will be perceptible in the very long term. "Rather than creating a new foundation, we aim to strengthen the philanthropic actions that a large proportion of the shareholders of our SCR have already created," continues François Rivolier.
Source: Les Echos - Capital Finance