A 7th participation for GENEO: Convictions RH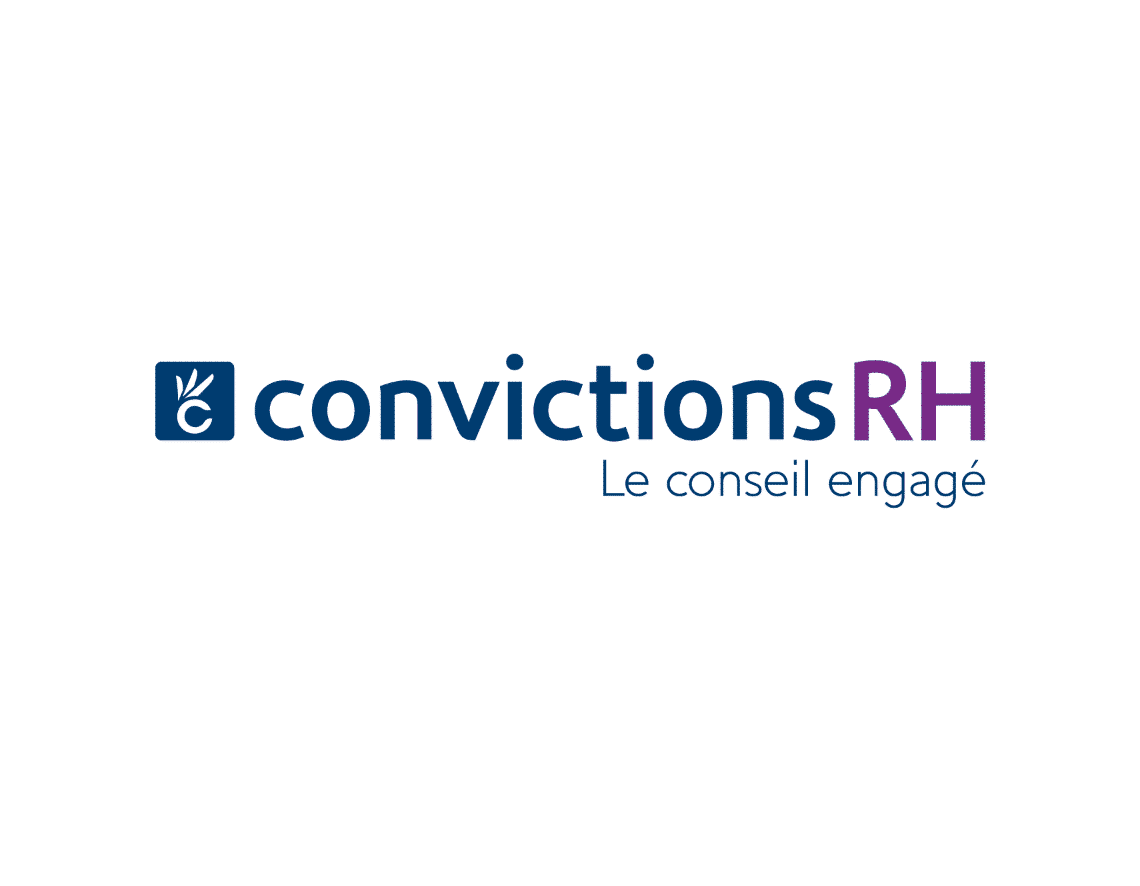 ConvictionsRH announces the capital increase of 10 new Partners(*) as well as a new institutional investor, GENEO Capital Entrepreneur. Sustained growth for a consultancy that focuses on human capital.
With more than 180 employees, ConvictionsRH is a consulting firm that has developed around four areas of expertise: HR Policies & Organization, HRIS & Digital HR, Transformation & Management and Change Management. A key player in the private and public sectors, ConvictionsRH has achieved a turnover of €24 million in 2019, representing sustained growth of around 20% per year since its creation in 2007.
Committed advice that puts people at the heart of transformations
Propelled from its beginnings by the desire to shake up the codes of the consulting industry, ConvictionsRH continues to grow while remaining true to its values of intellectual honesty, creative audacity, collective intelligence and shared pleasure. More than ever committed to placing people at the heart of transformations, ConvictionsRH continues to ensure operational excellence which earns it the trust of its clients, but also a strong internal promotion policy which earns it the loyalty of its employees.
Institutional investors at the rendezvous
The arrival of Bpifrance and Rives Croissance in 2017 in the capital of ConvictionsRH had already opened up new development prospects. To this support, which has now been renewed, can now be added the particularly consistent support of GENEO Capital Entrepreneur. "ConvictionsRH is delighted to join the GENEO Capital Entrepreneur community. We have identified with their entrepreneurial spirit from the very first discussions. We are thus better equipped to accelerate our development" explains Jean-Pierre BEYLAT, President of ConvictionsRH.
François PICARLE, Managing Partner of GENEO Capital Entrepreneur adds : "As a historical expert in HR information systems, ConvictionsRH now offers its clients a global approach to help them develop and enhance the value of their human capital, particularly through digital technology. At GENEO, we are fully convinced of the relevance of ConvictionsRH's know-how. It is a perfect response to the expectations of structural transformations in companies, expectations that we feel are even more pressing due to the democratization of new forms of work".
Denis COUDERCHET, Director of Financial Engineering at Rives Croissance: "Benefiting from recognised operational excellence, ConvictionsRH still has very strong development potential in its market after several years of sustained organic growth. The quality of the founders and key managers and the access to capital of new Partners will be key success factors for future development and success. We are very proud and honored to continue the capital partnership with the Founding Partners and key managers of ConvictionsRH".
"At a time when the strategic challenges facing companies are today particularly focused on human organization and digitalization, Bpifrance is keen to renew its confidence in ConvictionsRH, which has demonstrated a great capacity for innovation in its field, and to continue to support its growth," says Constance PAULIAC, Head of investment monitoring at Bpifrance.
Human capital as an engine of growth
The 180 employees are the pride of the 5 Founding Partners - Jean-Pierre BEYLAT, Thomas ESTADIEU, Jean-Marc FROMENT, Loïc JOUENNE and Matthieu LAUDEREAU - who have developed an ambitious intrapreneurial policy, valuing professional and personal investment. As part of the operation with GENEO, this policy is now reflected in the capital increase of 10 new Partners (*) as of June 1st, 2020. They follow the path of Maïder NEBOUT in 2012 as well as Florence GERAUD, Isabelle VAN HOORNE and Loïc RAYNAUD in 2017 - all four of whom will become shareholders of ConvictionsRH with the same entrepreneurial logic dear to the firm.
"Sharing value is one of the internal drivers of growth at ConvictionsRH that we at GENEO value highly. We are therefore very proud to support the ConvictionsRH team in its continued development. Thanks to the Growth Notebook, we will fully mobilize our community of experts and entrepreneurs at their service," adds François PICARLE.
ConvictionsRH's ambition is to double in size by 2024 to reach 50 million euros in turnover, by accelerating its development around a unifying corporate project: that of being the leading independent HR and Transformation consulting firm, but also the leading influencer on digital and managerial practices, recommended by 100% of its clients, with a long-term commitment to society and concerned about the well-being of 100% of its employees.
(*) new Associates https://www.convictionsrh.com/fr/entreprise/#partners
About ConvictionsRH
Created in 2007 and with more than 180 employees, a firm specialising in Management and Organisation consulting, expert in HR and Digital Transformation, ConvictionsRH intervenes at key moments in the life of companies and structures in their strategic, organisational, digital, cultural and human transformation. A key player in the private and public sectors, ConvictionsRH achieved a turnover of €24 million in 2019. Between 2015 and 2018, the firm doubled in size (99% growth), mainly in France (offices in Paris, Lyon and Bordeaux) but also in Europe (Switzerland and Portugal).
More info at: www.convictionsrh.com
(*) new Associates www.convictionsrh.com/fr/entreprise/#partners
Contact : Matthieu Laudereau +33 6 08 460 416 matthieu.laudereau@convictionsrh.com
About GENEO Capital Entrepreneur
GENEO is an investment and support company that supports SMEs and ETIs in their development capital and transmission projects. It takes minority stakes in the capital of companies with sales of more than €10 million and operating income of more than €1 million. The form of investment company (rather than fund) allows for time management and the implementation of long-term strategies. Each invested company benefits from a personalised support programme, drawn up with the management team, which takes the form of a Growth Log.
The GENEO Community of 100 entrepreneurs and families, investors in GENEO, also enables the sharing of experience and business networks. Making available real "entrepreneurial capital", that's the GENEO commitment!
More info at: www.geneocapitalentrepreneur.com
Contacts : François Picarle +33 6 17 71 69 07 francois.picarle@geneocapitalentrepreneur.com
Fanny Letier fanny@geneocapitalentrepreneur.com
LinkedIn: https://www.linkedin.com/company/geneo-capital-entrepreneur/
Twitter: https://twitter.com/GeneoCapital
About Rives Croissance
A wholly-owned subsidiary of Banque Populaire Rives de Paris, Rives Croissance supports the companies in its territory, whether they are customers or prospects, as a genuine long-term strategic partner. Rives Croissance offers equity capital operations ranging from 300 k€ to 5,000 k€, on capital transmission or development capital operations. Intervening exclusively as a minority investor, Rives Croissance wants to promote business transfer or development projects by providing the necessary resources to finance these operations, a strategic vision complementary to that of the management it accompanies as well as all the experience and relevance of the banking network to which it belongs.
More info at: www.rivesparis.banquepopulaire.fr
About Bpifrance
Bpifrance finances companies - at every stage of their development - with credit, guarantees and equity capital. Bpifrance supports them in their innovation projects and internationally. Bpifrance also ensures their export activity through a wide range of products. Consulting, university, networking and acceleration programs for start-ups, SMEs and ETIs are also part of the offer proposed to entrepreneurs.
Thanks to Bpifrance and its 50 regional offices, entrepreneurs benefit from a close, unique and efficient contact to help them meet their challenges.
More information: www.bpifrance.fr presse.bpifrance.fr
Contact: Caroline Tonini + 33 1 42 47 97 86 caroline.tonini@ext.bpifrance.fr
Twitter: @Bpifrance - @BpifrancePress
Speakers
Financial Investors : GENEO Capital Entrepreneur (François Picarle, Louis Charrier), Rives Croissance (Denis Couderchet, Bruno Warnet), Bpifrance Investissement (Fabrice Lemarchand, Constance Pauliac)
Investment Banker / M&A Advisory : G2 Invest (Guillaume Somekh)
Corporate Lawyer : Joffe & Associés (Romain Soiron, Aymeric Degremont, Paddy Pascot)
Investor Lawyers : Chammas & Marcheteau (Nicolas Lecocq, Stéphanie, Brejaud)
Senior Debt Banque Populaire Rives de Paris (Olivier Grisard, Pierre Bonnet), Caisse Epargne Ile de France (Philippe De Oliveira, Maxime Moysan)
Banking Lawyer Agylis (David Kalfon, Samy Ayad)