Banque des Territoires contributes €18 million to investment company GENEO Capital to develop finance with a social and territorial impact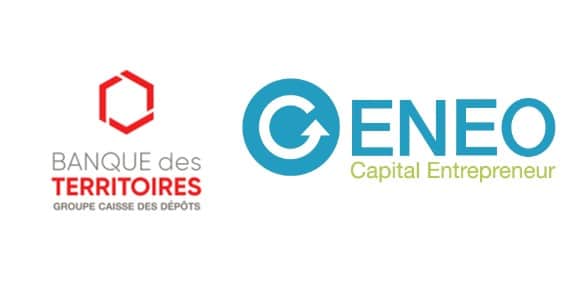 PRESS RELEASE 
Paris, June 15, 2023.
 Banque des Territoires contributes €18 million to investment company GENEO Capital to develop finance with a social and territorial impact
Banque des Territoires has acquired an €18 million stake in Evergreen GENEO Capital, an investment company that supports SMEs and ETIs that create jobs and economic activity in France. The aim is to provide long-term financing for companies with a positive impact, to support the ecological and social transformation of local areas.
Committed to modernizing territories through a more attractive, inclusive, sustainable and connected economy, Banque des Territoires provides structured support for investment funds with a social, environmental and territorial impact. To this end, it is contributing €18 million to GENEO Capital, helping to strengthen the equity capital of SMEs and ETIs that operate in France and create jobs that cannot be relocated. These companies have industrial potential and are committed to extra-financial impact and value-sharing.
In 2019, GENEO Capital Entrepreneur, the management company founded by Fanny Letier and François Rivolier, launched GENEO Capital, a vehicle that finances the development and transfer of French SMEs and ETIs. Rare among independent investment funds, the Evergreen character enables the financing of long-term investment and development cycles for the structural transformation of companies, supported in their financial and extra-financial dimension. The fund, which has raised €325 million from family offices and institutional investors, has already invested in 18 companies, including Human & Work (psychological support for employees), Valtus (interim management), Pinette PEI (manufacturer of composite parts) and Zurflüh-Feller (manufacturer of accessories for roller shutters and metal curtains).
A company with a mission, GENEO Capital Entrepreneur stands out for its support of portfolio companies, combining value creation in France through a "growth pipeline" (mergers & acquisitions, balance sheet structuring and digitalization), and an increased impact trajectory defined with management ("positive impact plan"). The management company has set up a system for sharing the value created through the creation of a philanthropic endowment fund that supports causes in line with Banque des Territoires' strategic priorities.
Fanny Letier and François Rivolier, founders of GENEO Capital Entrepreneur, say: " We are delighted to welcome Banque des Territoires to our community. The values of commitment, impact and employment that we share are the keystones of our raison d'être, positive finance that reconciles performance and meaning. Our aim is to be as close as possible to SMEs and ETIs, to accompany them in their growth trajectory, to support them through economic cycles, but also to be a driving force in their steps towards positive impact and their transitions towards more sustainable business models."
Antoine Troesch, Investment Director, Banque des Territoires, concludes: " This investment is fully in line with our strategy to promote more attractive and sustainable regions. By supporting companies that invest in improving their impact, GENEO Capital Entrepreneur contributes to industrial redeployment and regional modernization. This is a major challenge at the heart of Banque des Territoires' missions, and we are delighted to have found, through this new alliance, an additional vector for action in the public interest.
* * *
About the management company GENEO Capital Entrepreneur 
GENEO Capital Entrepreneur's raison d'être is to make positive finance available to the real economy.
Designed to unlock the value creation, job creation and impact potential of SMEs and mid-sized companies, GENEO Capital Entrepreneur has nearly €600 million at its disposal. It manages in particular:
- the "evergreen" investment company GENEO Capital, which has a 99-year lifespan and is majority-owned by families and entrepreneurs. GENEO thus provides tailor-made capital that adapts to the pace of each company and provides responsiveness and flexibility. Its resources increase regularly as GENEO and the companies it invests develop.
- The GENEO Mezzanine fund: a positive impact mezzanine fund for small and medium-sized companies, with a team specialized in impact transformation. This fund provides real quasi-equity (not counted in debt ratios) without opening the capital of companies, and supports them in their development and impact disruption while offering significant financial incentives.
As a business partner, GENEO mobilizes to provide support for the execution of structuring, growth and transformation projects thanks to its teams, but also its specialized "business partners" (external growth, positive impact, digital and innovation). It also has a platform of more than 140 independent experts and a community of nearly 200 families and entrepreneurs, offering a sharing of experiences and a business network unheard of in France. The
of this operational support are adapted to the specific needs of each company and formalized jointly by the GENEO team, the management team and the other shareholders of the company in a "Growth Book".
Passionate about those who make, create and want to move the lines, the only ambition of the GENEO team is to bring the ambition of each entrepreneur to the top.
At GENEOwhen we invest, we invest!
For more information: www.geneocapitalentrepreneur.com
https://twitter.com/GeneoCapital
https://www.linkedin.com/company/geneo-capital-entrepreneur
https://www.youtube.com/channel/UChZh_aqfqG-v9ANGWlLY2Tw
Press contact:
Verbatee Agency : Cyrille Lachèvre
06 20 42 12 08 - c.lachevre@verbatee.com
About Banque des Territoires 
Created in 2018, Banque des Territoires is one of Caisse des Dépôts' five business lines. It brings together in a single structure internal expertise aimed at territories. A single customer gateway, it offers tailored advisory and financing solutions in loans and investments to meet the needs of local authorities, social housing organizations, local public companies and the legal professions. It is aimed at all regions, from rural areas to metropolitan areas, with the ambition of combating social inequalities and territorial divides. Banque des Territoires is deployed in the 16 regional divisions and 36 local offices of Caisse des Dépôts, in order to be better identified and closer to its customers.
For more attractive, inclusive, sustainable and connected regions.
www.banquedesterritoires.fr ½ @BanqueDesTerr
Press contact:
Banque des Territoires - Caisse des Dépôts Group
Malek Prat - service.presse@caissedesdepots.fr - 06 71 43 46 38